Description
French Polynesia is a French overseas collectivity in the southern Pacific Ocean made up of several groups of Polynesian islands. The most famous and populated island is Tahiti located in the Society Islands group. The islands have a total land area of 4,167 square kilometers, which are scattered over 2,500,000 square kilometers of ocean.

The President of French Polynesia is the head of government and of a multi-party system. Executive power is exercised by the government and Legislative power is vested in both the government and Assembly of French Polynesia. French Polynesia is not in free association with France, the local government has no competence in justice, education, or security and defense. The High commissioner of the Republic is the highest representative of the State in this territory. Compared to France and its territories, French Polynesia has one of the lowest crime rates.

The official language is French, while Tahitian and other Polynesian languages are used. Regarding religion, Christianity is the main religion of the islands, with 54% belonging to Protestant churches and 30 being Roman Catholic.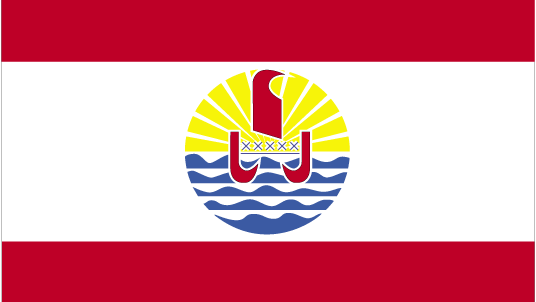 Quick Facts
Population: 274,512
Capital: Papeete
Per-capita GDP: $ 18000
Size: 4,167 km2
Time Zone: (GMT - 10:00 hours) Hawaii

US State Department
Travel Warning: YES
See :
Country Specific Info.
Country information is adapted from public domain resources including the CIA World Fact Book and www.Wikipedia.org.
Please report errors or concerns to questions@abroadoffice.net.