Description
Floating between the Indian Ocean and the South Pacific, Australia and the surrounding islands make up the world's smallest continent. The landscapes of the northern part of the country, with a tropical climate, consist of rainforest, woodland, grassland, mangrove swamps and desert. There is a temperate in the south-east and southwest areas, which allow Australia to remain overall, pretty dry throughout the year. The "Outback" is perhaps best known for its kangaroos, koalas, dingoes, and wombats, among many other endemic species of both flora and fauna. Its coastline inhabits the world's largest coral reef, The Great Barrier Reef, an ideal location for snorkeling and diving.

Australia won its independence from the United Kingdom in 1901, and is now a country made up of six states and two territories, with several dependent islands. Although Canberra is the capital, Sydney has the greatest population. Its growing economy is due to agricultural products like sugarcane, wheat, barley, fruits, sheep, poultry, and cattle, and industries in mining, food processing, chemicals, equipment production, and steel. The Australian government has promoted multiculturalism and racial tolerance, as a result of a growing minority population from the United Kingdom, New Zealand, Italy, Vietnam, and China, apart from indigenous peoples that include Aborigines and Pacific Islanders.

Australia has an active tradition of music, ballet and theater with a symphony orchestra in each capital city. There is boating on the shorelines, and competitive sports such as cricket, hockey, rugby, and soccer all over the country. A common theme in Australian art and literature has been the Australian landscape that began with a long history of visual arts that started with the cave and bark paintings of its indigenous people. Australia offers a wide range of both entertainment and relaxation throughout all parts of their culture.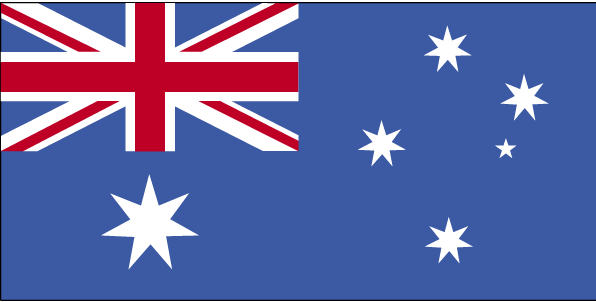 Quick Facts
Population: 22,015,576
Capital: Canberra
Per-capita GDP: $ 40800
Size: 7,741,220 km2
Time Zone: (GMT + 10:00 hours) Melbourne, Papua New Guinea

US State Department
Travel Warning: YES
See :
Country Specific Info.
Country information is adapted from public domain resources including the CIA World Fact Book and www.Wikipedia.org.
Please report errors or concerns to questions@abroadoffice.net.